10 Reasons Why You Should Consider Supplementing Your Deer with Minerals
Posted by on 05/01/2018 to Ani-Mineral Block Feeding Whitetail Deer Management
What Can Minerals Do for Your Deer Herd? More than you realize!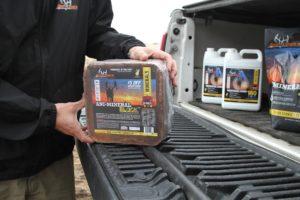 MINERALS ARE ESSENTIAL
Minerals are critical to skeletal growth (antlers) and body growth.
NATURE IS NOT ENOUGH
Nature does not provide the adequate nutrients and minerals for peak performance. Liver tissue analysis of un-supplemented deer across the country found deer to have deficient micro-mineral levels.
BALANCED MINERALS ARE A MUST
Macro and micro minerals must be balanced in specific ratios to address the needs of all of the deer in your herd. If one mineral is overemphasized over another, it may limit the body's ability to absorb other key minerals.
THE LIVER IS THE "REPORT CARD" FOR DEER HEALTH AND NUTRITION
Mineral levels are easily measured by analyzing deer liver tissue –Veterinarians analyze the liver for nutritional health.
MICRO-MINERALS ARE KEY TO IMMUNITY
Copper, Zinc, Selenium, Manganese, and Cobalt are crucial to immune function.
CHELATED MINERALS INCREASE ABSORPTION
The chelation process (where minerals are bound to a protein) can increase mineral absorption rates by as much as 70%!
STUDIES SHOW A RELATIONSHIP BETWEEN HIGH MANGANESE AND LOW COPPER IN PRION DISEASE PREVALENCE
Studies show areas of high manganese and low copper correlate with areas of CWD incidence.
IN PRION DISEASES, STUDIES SUGGESTS EXCESS MANGANESE HAS BEEN SHOWN TO MISFOLD THE PRION
This makes it unavailable for breakdown by protease enzymes that digest proteins, resulting in disease.
CORRELATION of MICRO-MINERAL IMBALANCES AND CWD
Studies suggest micro-mineral imbalances, especially high manganese and low copper levels along with low anti-oxidant cofactors like selenium, iron, and zinc; are evident in areas where there is an increased incidence of prion disease including CWD.
BALANCED NUTRITION AND MINERAL SUPPELMENTATION CAN HELP
Micro-mineral deficiencies and nutritional imbalances can be improved and corrected with proper nutrition and mineralization.
– Dawn Freese, Ani-Logics Marketing Manager
Learn more about our Mineral Block click HERE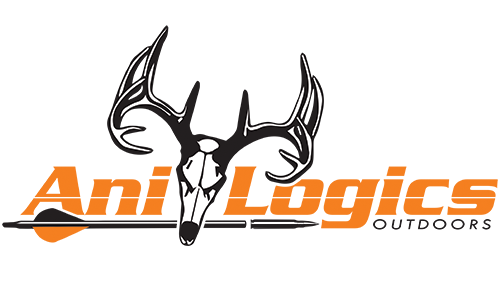 Enjoy this article?
Sign up for our newsletter to get more of this great content delivered straight to your inbox!