Three Things to Help You Become a Shed Master
Posted by on 01/05/2017 to Land Management Whitetail Deer Management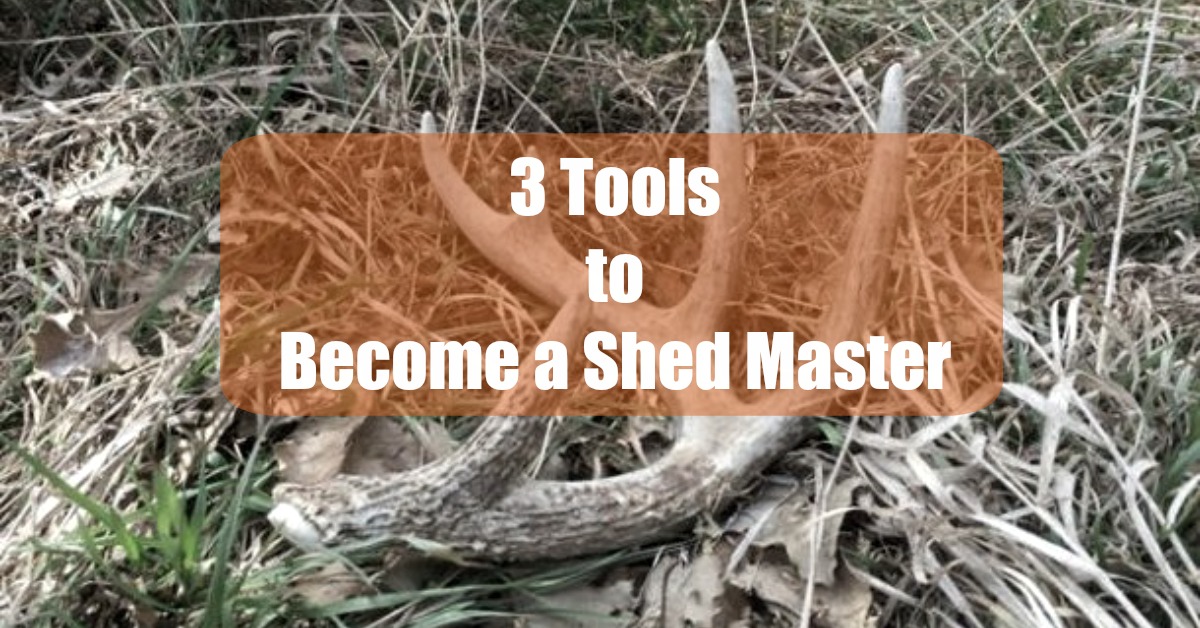 With shed season arriving here in the Midwest, it's time to get your mind focused on finding bone.  There are three things that will help you find sheds consistently from one year to the next.  Those three things (in no particular order) are winter cover, feed, and effort.  When all of those things occur on one property, you should have success shed hunting.  I happen to have a well-trained shed hunting dog named Cabela which increases my effort considerably.  Here is a prime example of the shed hunt trifecta.  A customer of ours allowed me and my dog the chance to walk his Iowa farm last spring.  After a long day of walking, the three of us were able to find 23 antlers.  It was by far the best shed hunting day of my life.  One of those antlers scored 73" and many others were in the high 60's.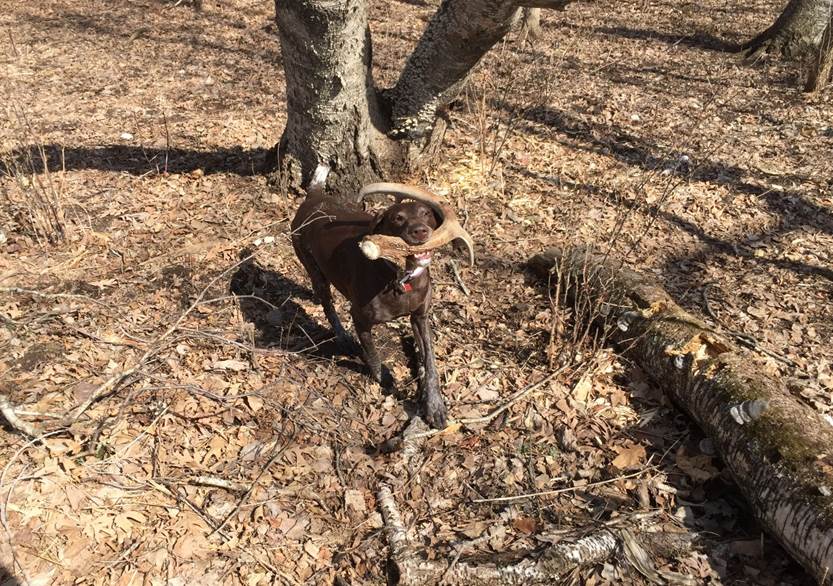 The reason we found so many sheds is that this land manager invested heavily in food and cover.  Yes he had food plots that consisted of standing corn and soybeans, but he also had gravity feeders which provided ample food to the herd throughout the harsh winter months.  It was a good thing he had the supplemental feed available, because when we walked the property in March, there wasn't a single bean pod left in any of his food plots.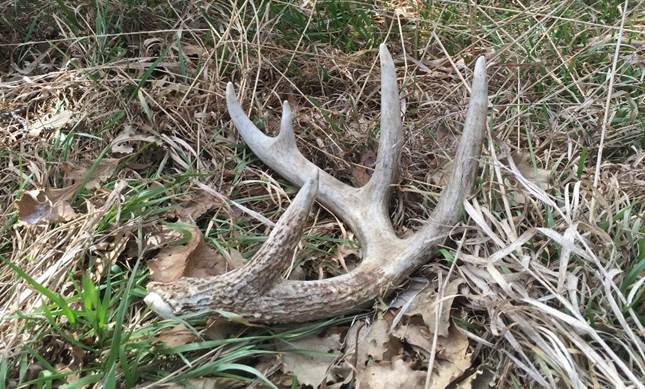 He also did a lot of work removing invasive buckthorn from the wooded areas, as well as hinge cutting to provide more bedding cover.  He had cedar thickets on some of the ridges and hinge cut trees on other ridges.  It was a blessing to see all the work that went into one farm.  The property had it all, food, winter cover, and a pile of sheds.  It reminds me of an equation my friend AJ Gall once wrote about in a blog for Legendary Whitetails which stated MANY MILES + QUALITY GROUND = SHED MASTER.  For one day, I felt like I was a shed master.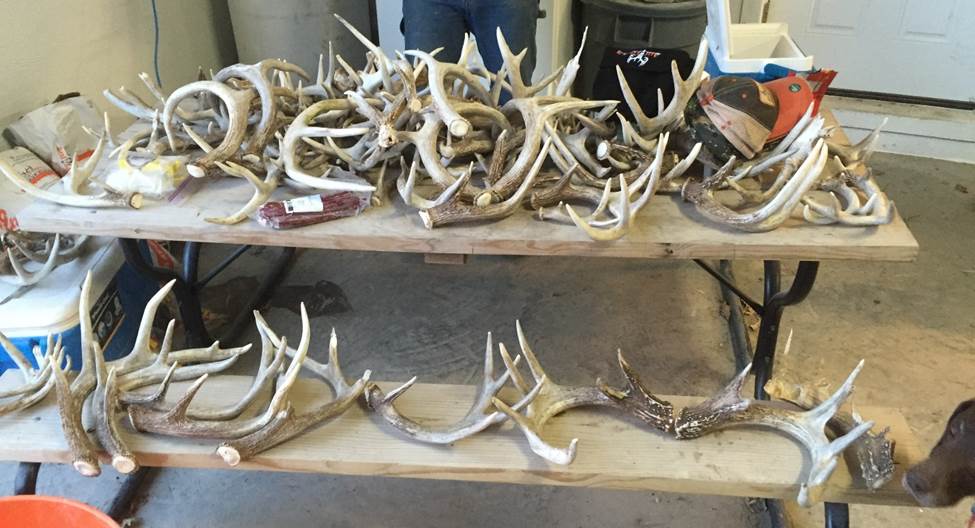 Shed hunts like this don't happen based on luck.  The landowner put many hours into improving his property and this pile of sheds was the fruit of his labor.  The picture above includes the 23 sheds we found as well as the ones the landowner had already found, totaling more than 60.  To give you an idea of effort, we walked over 12 miles for those 23 sheds.  For those of you into math, that's about 1 shed per half-mile walked.  I have shed hunted on other properties where the ratio was more like 1 shed per 6 miles walked.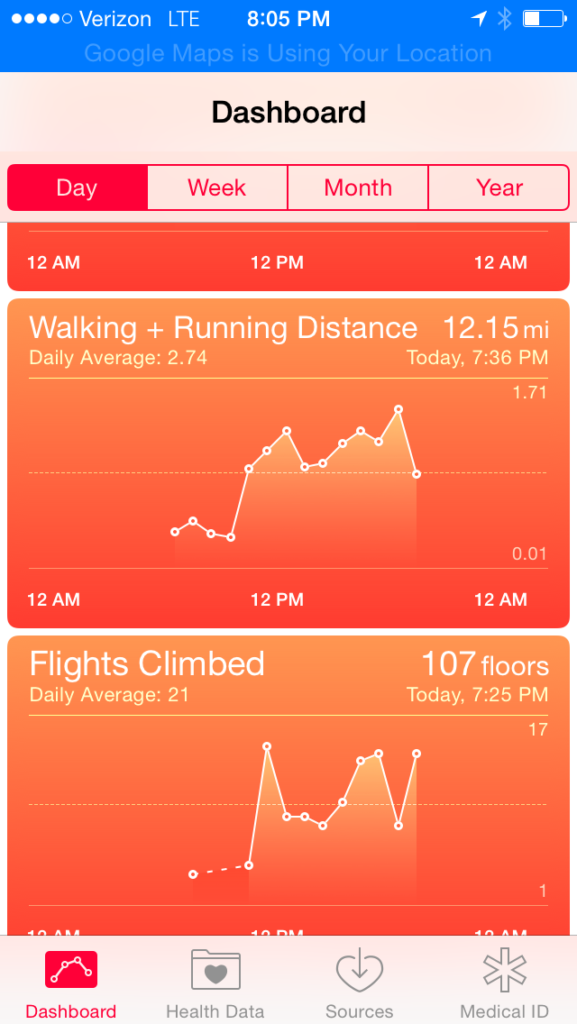 If you are like me and love the excitement of watching a shed appear in your vison, the next few months will be the best time of the year.  If you have the patience, waiting until mid-March will increase your odds as most of the sheds will be on the ground by then.  If you shed hunt public ground, you play a delicate balance between waiting until more sheds are on the ground and having someone else find the sheds you are looking for.  Like anything that happens on public land, getting the farthest from the road and walking where no one else wants to walk will increase your chances of finding sheds.
-Tim Neuman, Wildlife Biologist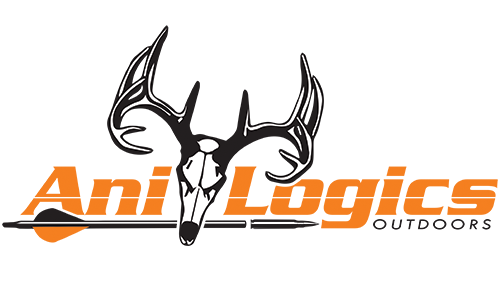 Enjoy this article?
Sign up for our newsletter to get more of this great content delivered straight to your inbox!