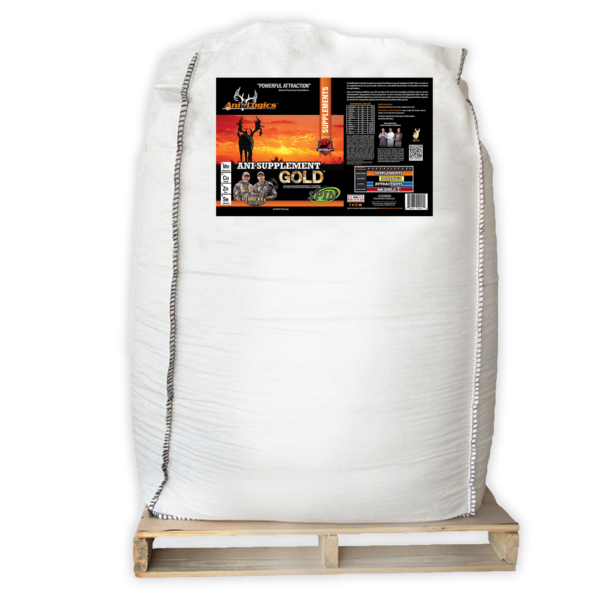 0 Review(s)
Ani-Supplement Gold® SPIN – 1 Ton Tote
SKU: 60876
Ani-Supplement Gold® SPIN is the same great grain-based deer feed as Ani-Supplement Gold®, but in pelleted form. Spin was specifically designed for use with spin feeders and is made with the highest quality ingredients. This exclusive blend of rumen digestible proteins and bypass proteins is the answer to your year-round deer feeding needs! Ani-Supplement Gold® SPIN also includes Ani-Shield TX4® Technology, a concentrated deer "power pack", with vitamins, minerals, probiotics, and essential oils. Mold inhibitors help this blend stay fresher longer – eliminating waste!
Remember consistent supplementation with the right feed can give your deer an edge by:
Improving body condition
Increasing antler growth
Improving herd health
2000 lbs. (1 Ton Tote)
Customer Reviews
There are no reviews yet.
Related Items