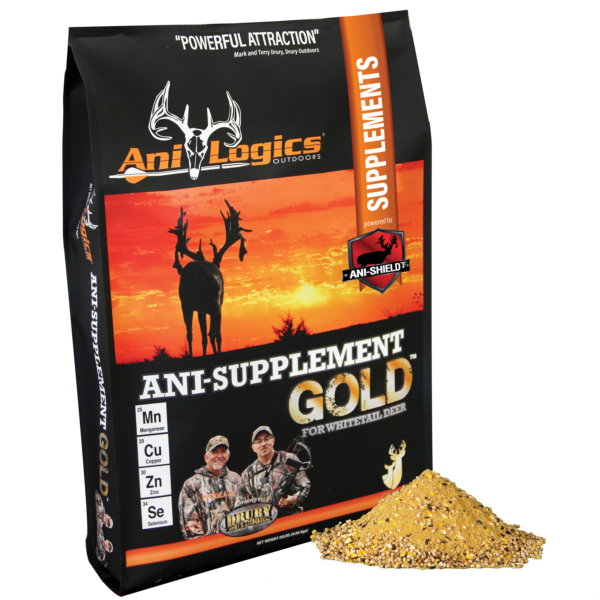 6 Review(s)
Ani-Supplement Gold® – 20lb
SKU: 60820
When it comes to year-round whitetail nutrition, build a better deer with Ani-Supplement Gold®! This complete deer feed is scientifically formulated with the highest quality ingredients. We start off with a grain base and add in extras that take deer feed to the next level! Balanced proteins, energy content, and Ani-Shield TX4® Technology provide the building blocks for growth and health, and are designed to work specifically with the natural diet of white-tailed deer, with the necessary minerals and vitamins for peak performance. Did we mention that Ani-Supplement Gold® includes Ani-Shield TX4® Technology? Ani-Shield TX4® is a deer "power pack" that includes: chelated minerals, vitamins, probiotics, and essential oils critical for peak performance. Mold inhibitors keep feed fresher longer and promote higher digestibility. Ani-Supplement Gold® offers nutrition plus amazing attraction!
Studies show that consistent supplemental feeding:
Improves body condition
Increases antler growth
Improves herd health
20 lbs.
Available in a pellet (SPIN) formula for spin feeders
$5 Off Mail-in Rebate, click here.
Directions for Use:
For use in all types of feeders: spinners, gravity feeders, bunk, trough, or directly on the ground. For best consumption, please feed deer near a water source or known deer trails.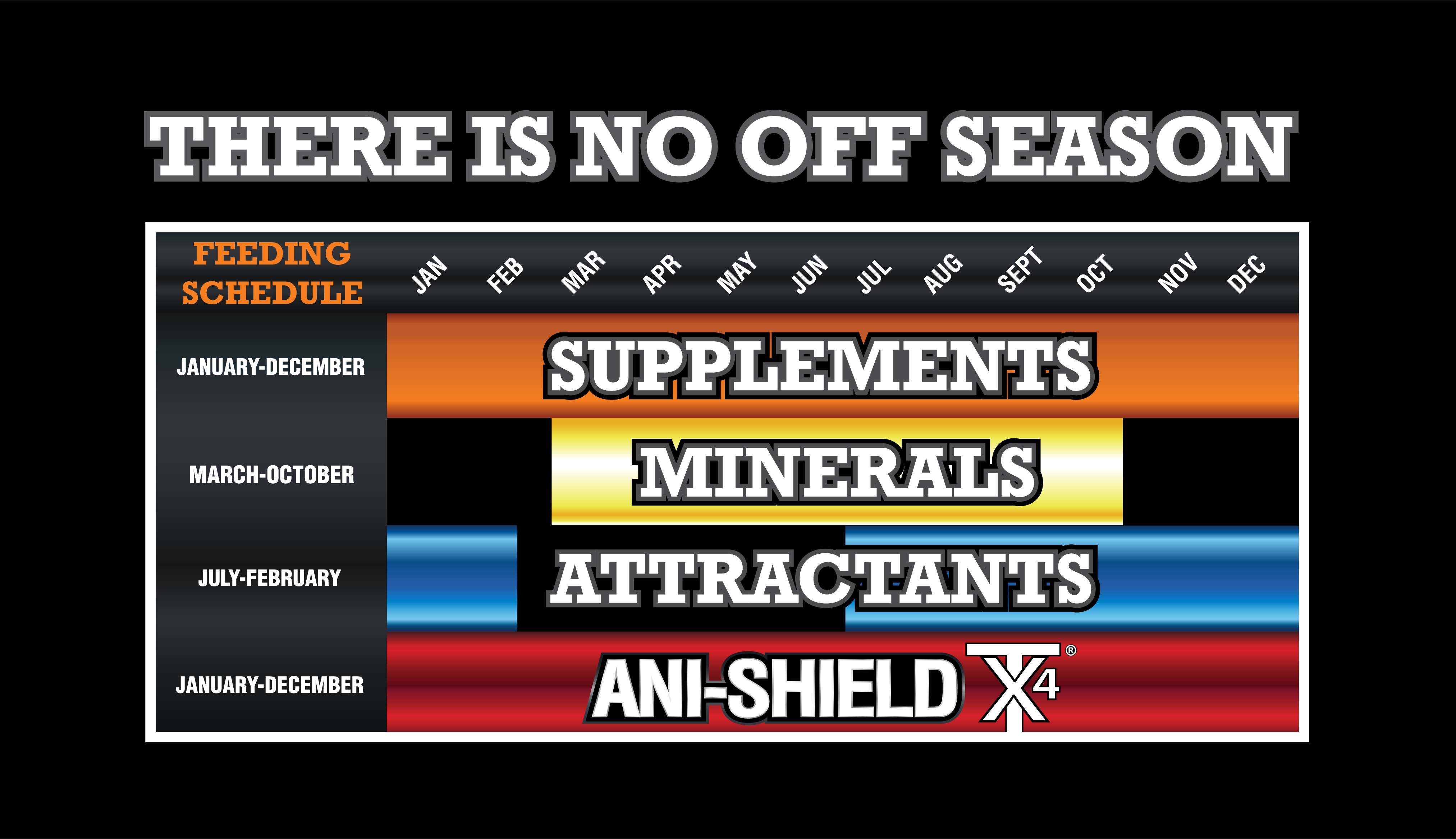 Customer Reviews
I received a bag of this product, and put up a trail camera, and just 2 hours after I put this product down, the deer where on it. I have at times 6 deer comeing into this product. They are on it all the time. Day and night. Thank you Anilogics for the GOLD supplement. It is great. Dave Graber 190 Indian run rd Marietta, Ohio 45750
Reviewed by: Dave Graber; on 27/08/2017
Love this supplement have used plenty like it but nothing brings the deer in to feed like this! Looking forward to using this for many years to come even had a black bear eating from it!
Reviewed by: Jake Hyman; on 08/07/2017
Excellent product to keep your herd healthy, disease free and does have double or triple fawns. Fantastic product to initiate large racks. Also deer love the odor and smell and will stick like glue to your hunting grounds. Great for attracting and holding bucks for outdoor photography or trail cameras.
Reviewed by: Kenny Darwin; on 20/04/2017
I put it out the week I got it and it was gone that week it works really good and I'm happy to buy a lot more
Reviewed by: Dakoda miller; on 02/03/2017
it took the deer in my area about a month to take to the GOLD. i normally feed with corn with molasses and they never touch anything else i put out (except a red mineral lick). i thought the same was applying to the gold but just this week i've noticed the bucks (one nice 8 still fully racked) going right to the ani-supplement gold. time will tell...looking forward to fall.
Reviewed by: mike z; on 26/02/2017
This does what it says it works 365 days a year. If you want to attract and hold deer in your area this will do it. Please check your local laws to see when you can use this and when you can I say use it. I promise you will like the results. Bigger racks and healthier deer are just the perfect perks.
Reviewed by: Zach; on 26/10/2016
Related Items