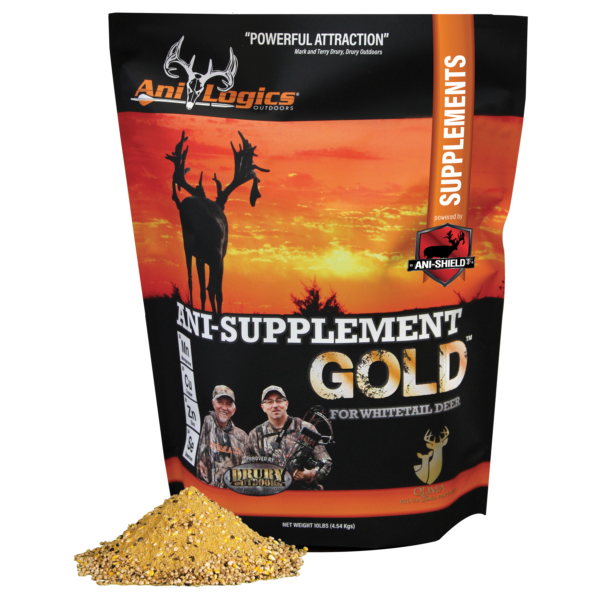 0 Review(s)
Ani-Supplement Gold® – 10lb
SKU: 60810
When it comes to year-round whitetail nutrition, build a better deer with Ani-Supplement Gold®! This complete deer feed is scientifically formulated with the highest quality ingredients. We start off with a grain base and add in extras that take deer feed to the next level! Balanced proteins, energy content, and Ani-Shield TX4® Technology provide the building blocks for growth and health, and are designed to work specifically with the natural diet of white-tailed deer, with the necessary minerals and vitamins for peak performance. Did we mention that Ani-Supplement Gold® includes Ani-Shield TX4® Technology? Ani-Shield TX4® is a deer "power pack" that includes: chelated minerals, vitamins, probiotics, and essential oils critical for peak performance. Mold inhibitors keep feed fresher longer and promote higher digestibility. Ani-Supplement Gold® offers nutrition plus amazing attraction!
Studies show that consistent supplemental feeding:
Improves body condition
Increases antler growth
Improves herd health
10 lbs.
Available in a pellet (SPIN) formula for spin feeders
Available in 20# & 50# bags, 1/2 ton totes, and 1 ton totes.
Directions for Use:
For use in all types of feeders: gravity feeders, bunk, trough, or directly on the ground.
For best consumption, please feed deer near a water source or known deer trails.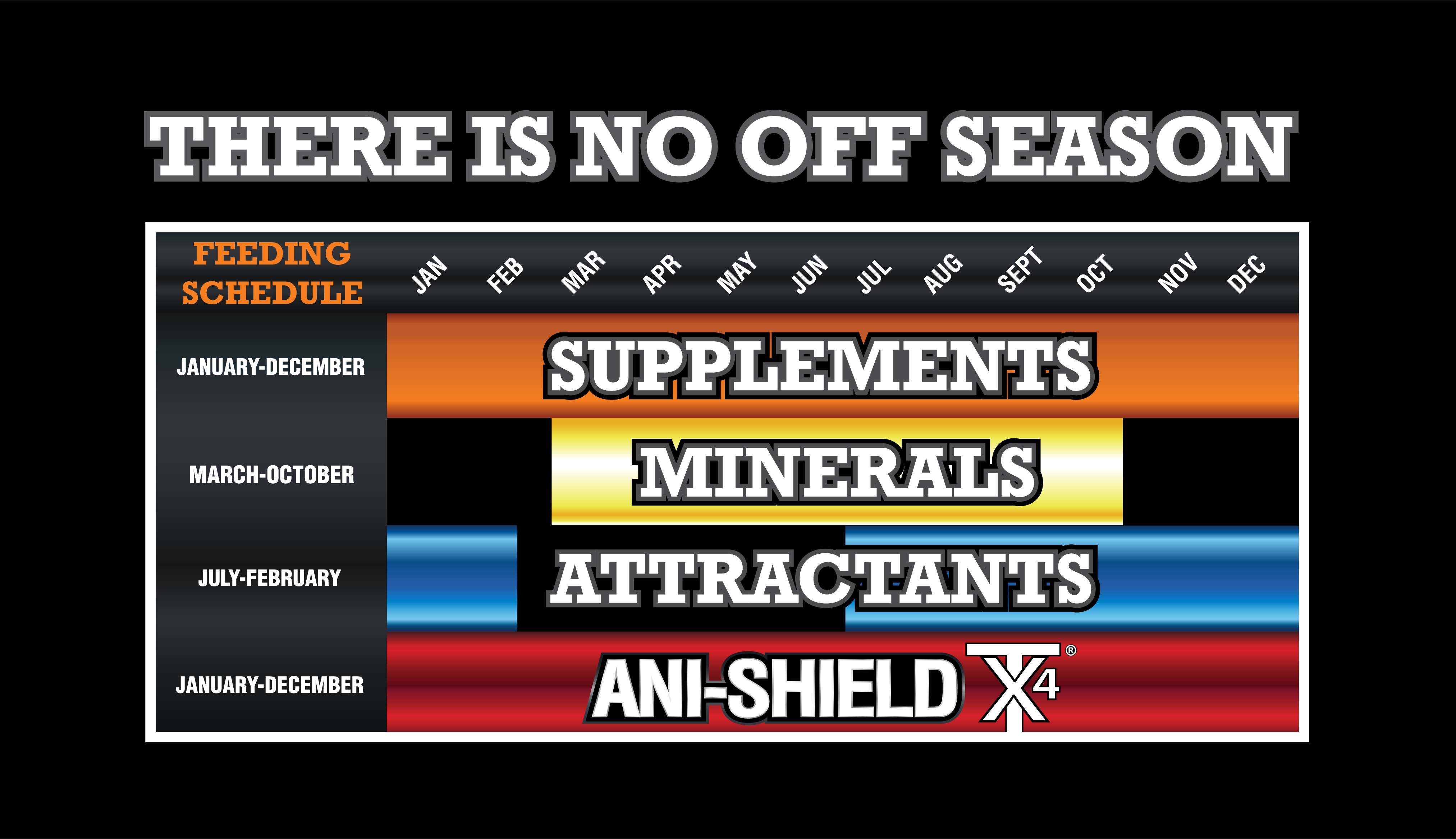 Customer Reviews
There are no reviews yet.
Related Items