How to Name a Buck
Posted by on 11/09/2017 to Hunting
Remember when you used to go hunting and have no idea of what the bucks in your area looked like before you shot them? Gone are the days of shooting a buck just to see how big he is. Now we have gotten to the point of categorizing bucks by age and location so much that we need to give them all a name. To me half the fun in patterning specific bucks is seeing how they change from one year to the next. I like hearing stories of bucks that guys have chased for several years and the name becomes a great part of the story. If you are ever stumped as to what you should call a certain buck you have on a trail cam, here are some tips to help you name the buck you will be chasing this fall and for years to come.
1. Stay away from using numbers in the name. The "Tall 10" or the "Heavy 8" are not only boring, but those names are only good for 1 year. If the "Tall 10" throws a kicker or loses a point next year you have to change his name. Last year we had a big 5 by 4 that we named "Urlacher" because he looked like a linebacker and Brian Urlacher's number was 54. Even though this year he has 10 points we can still call him Urlacher.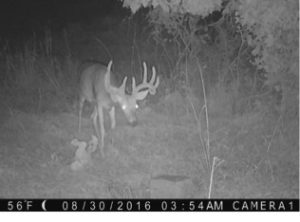 The main exception to this rule is if you have "Da Turdy Pointer" running around your neck of the woods. That deer can still be called Da Turdy Pointer even if he has anywhere from 26 to 34 points.
2. Find a name with a reason. Most bucks you want to name have big enough antlers that you don't really need to explain why you called a buck "Goliath" or "Mr. Big", but you might need to explain why you called a buck "Rocky." You did so because every time you saw him he was fighting another buck. I remember reading an article in Outdoor Life where a guy had shot a buck he called "The Onion Buck" because every time he saw this buck it brought tears to his eyes! Now that's a good reason. I have heard of guys naming a buck "the Pope" because his mass was amazing.
3. Avoid antler characteristics in the name. Just like the number of points change from year to year, so do certain antler characteristics. If you name a buck "Fork G2 Buck" because of his matching forks on his G2s, then what do you call him if next year he doesn't have the forks? Same applies for double beams and droptines, which may not stay from year to year. There are many reasons why a buck might sport certain non-typical antlers and if you name him based on that characteristic, it won't sound so good if you kill him the following year and he is missing that trait. Perfect example is a couple bucks on my lease this year that have multiple beams. If we named them the "Double Beam" bucks then who knows what we will call them next year. I'd hate to change names on a buck after I got to know him. That would be just silly.
4. Name them after the hunter that missed them. I learned this trick from Bill Winke at Midwest Whitetail. Anytime a buck is missed on his property, the buck takes on the name of the hunter that missed him. It seems fine until you have to say "I shot Andrew" and people that know Andrew start to look at you funny.
5. If all else fails, use one of these names. Similar to looking up the most common baby names, here is the list of standard buck names. If you like vanilla ice cream, these are for you:
Tank
Tex
Goliath
Big
Forky
Wide Load
Brutus
Uncle Buck
Stickers
Beamer
Crab
Maximus
Booner
Heavyweight
Beast
6. Here are some names that are a bit more imaginative. This should get the creative juices flowing:
Junkyard
Zeus
Roscoe
Blade Runner
Bucktober
Lucifer
Holyfield
Optine
Shaq
Miyagi
Houdini
Dagger
Shredder
Captain Hook
Sidewinder
Hightower
Flame Thrower
Shipwreck
Droopy
Kate Upton (The Perfect 10)
Megatron
Titanic
Gargantuan
Funkmaster
Scrape Raker
Thor
King Kong
Dracula
This list should get you a good start. Obviously the sky is the limit on what you name that trophy buck you're after. When the season is over, no matter what I call the biggest buck on my property, I will be thrilled if I have the opportunity to call him "mine."
– Tim Neuman, Wildlife Biologist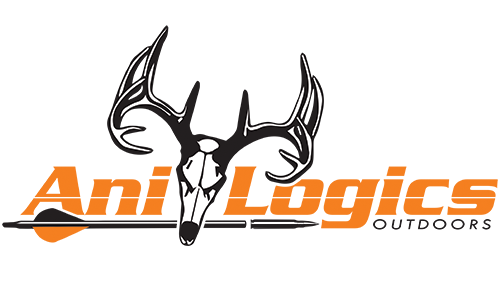 Enjoy this article?
Sign up for our newsletter to get more of this great content delivered straight to your inbox!