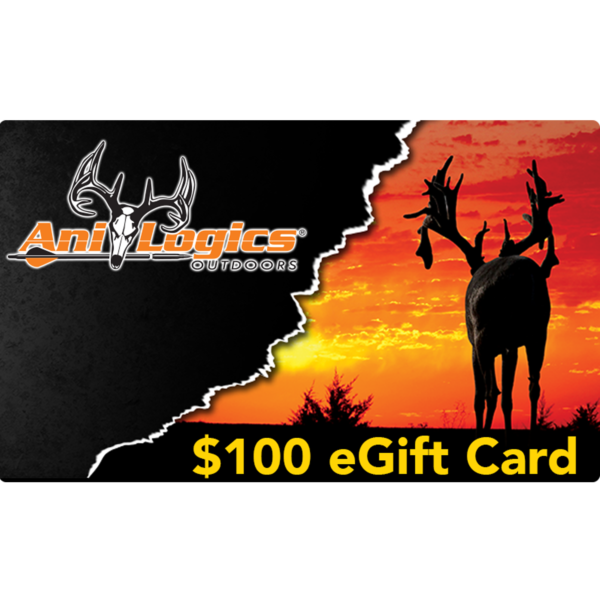 0 Review(s)
$100 eGift Card
SKU: 50607
One size fits all, with our Ani-Logics Outdoors® e-Gift Card. Save a stamp and electronically send a gift card to someone. Great for the last minute shopper & even better for the deer hunting enthusiast!
Easy to give and easy to use.
Purchase today – use right away.
A great personalized gift!
Send to any email address.
No fees or expiration dates.
Only redeemable on our website www.anilogics.com.
Customer Reviews
There are no reviews yet.
Related Items